Handsfree Collection Cup
Silicone Collection Cup
28mm funnel with 21mm insert
Haenim uses a soft, very supple silicone that will adhere to the skin without any discomfort.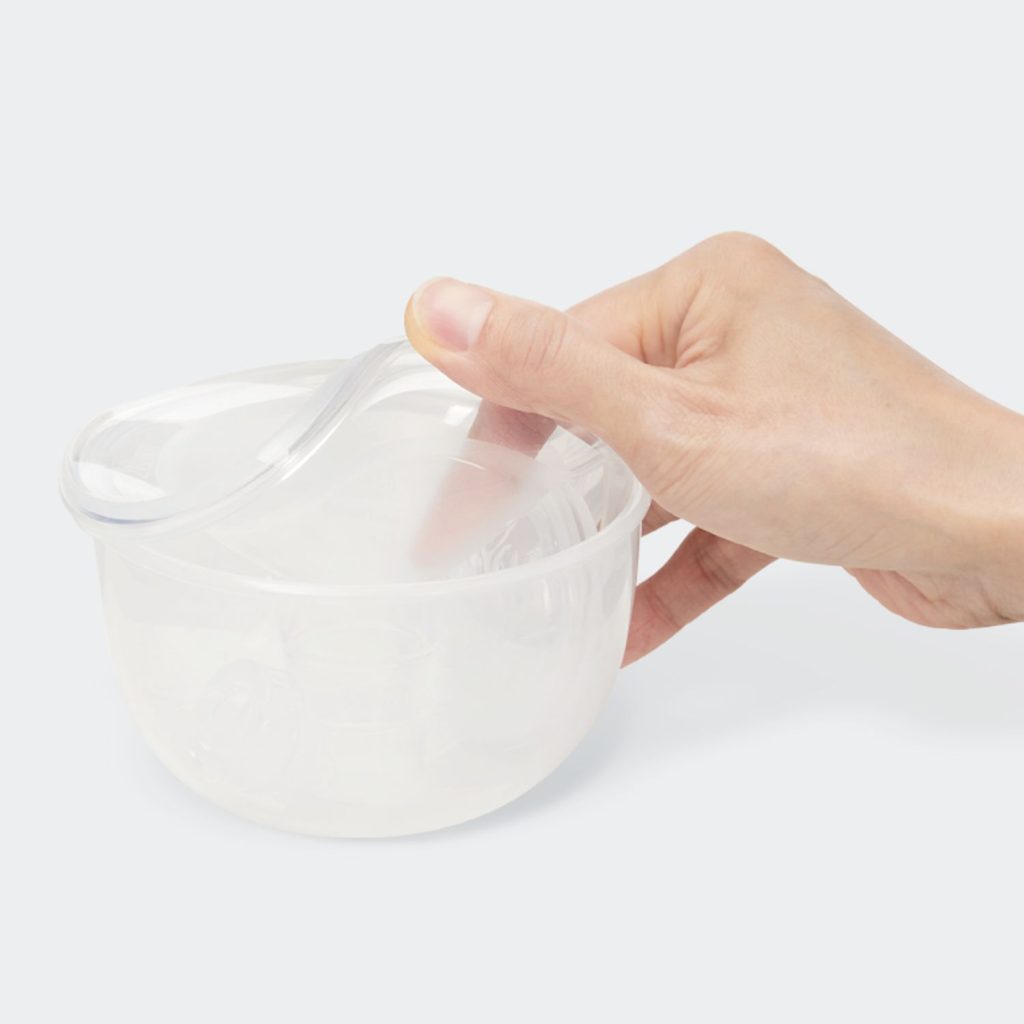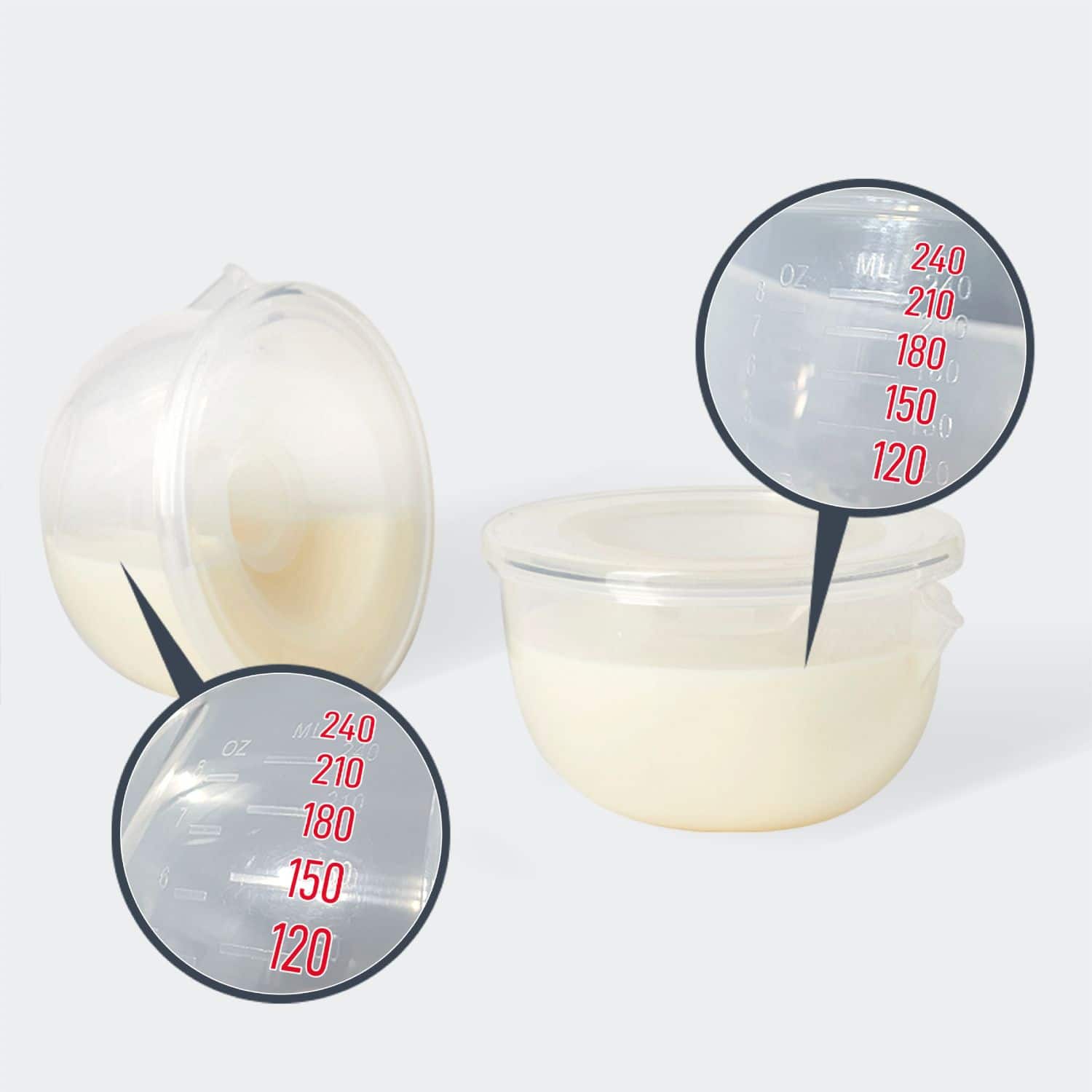 [From 30ml to 240ml / 30ml increments]
There are clearly marked measurements on the side of the cups to measure volume.
An Areola Shield For A Better Fit
If the opening to the silicone funnel is too big, try the areola shield that's included. It helps protect tender skin, while increasing expression efficiency.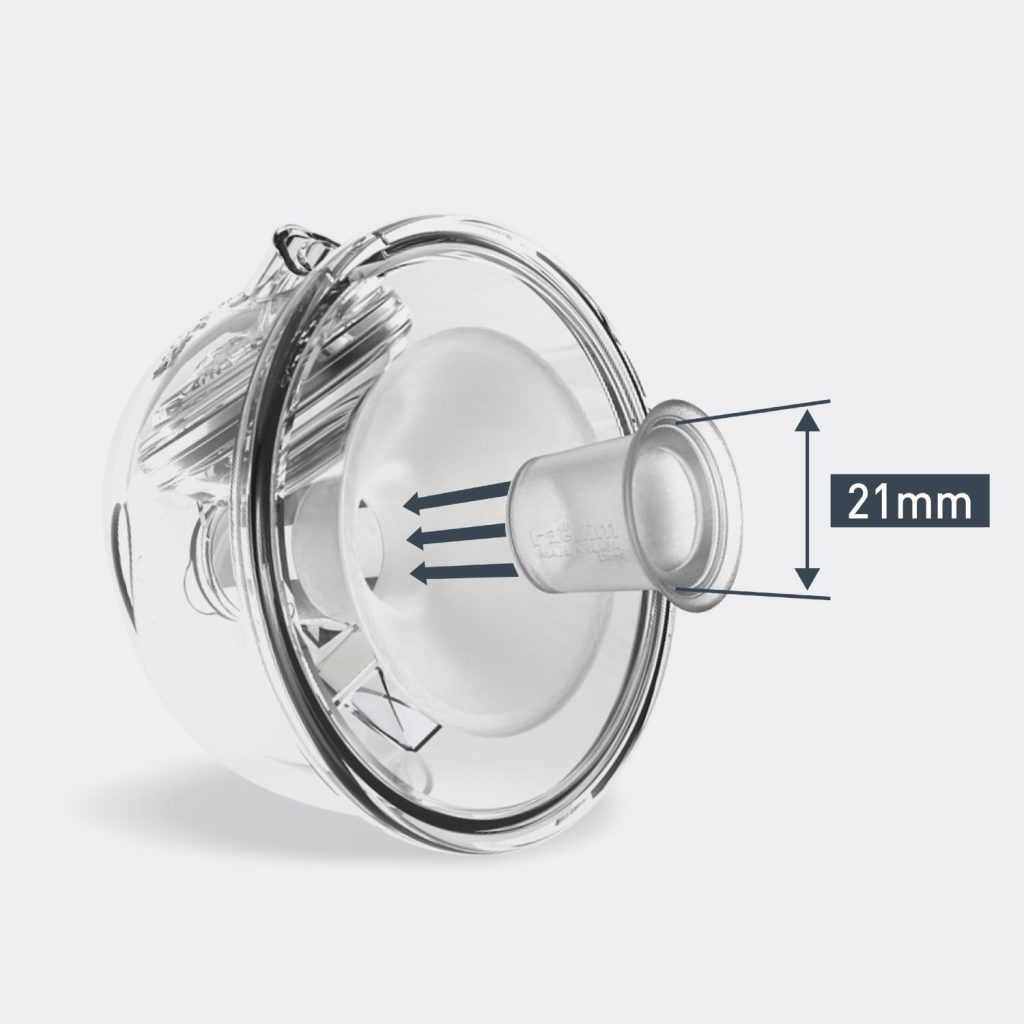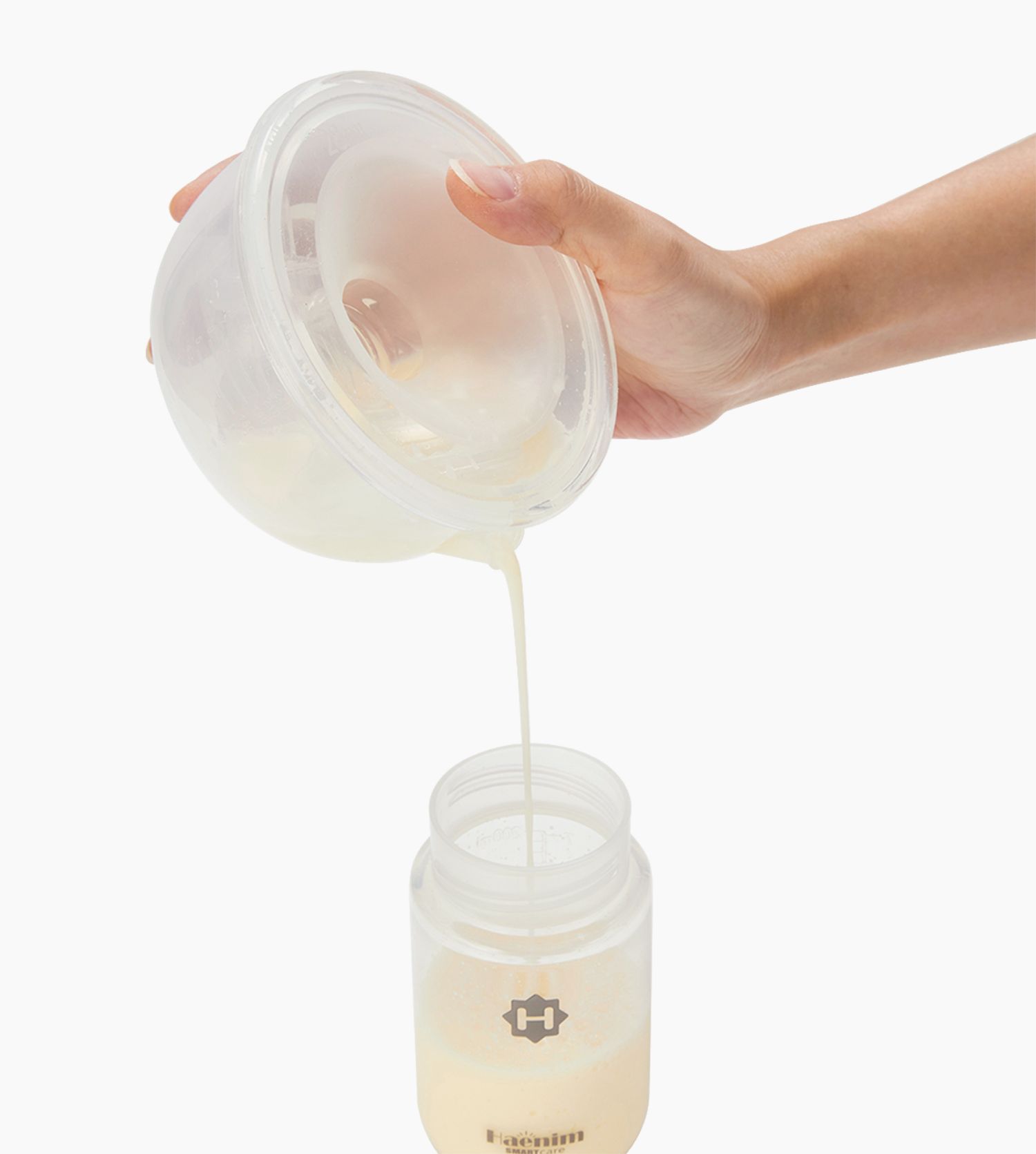 Pour expressed breast milk into the milk storage bottle through the hole.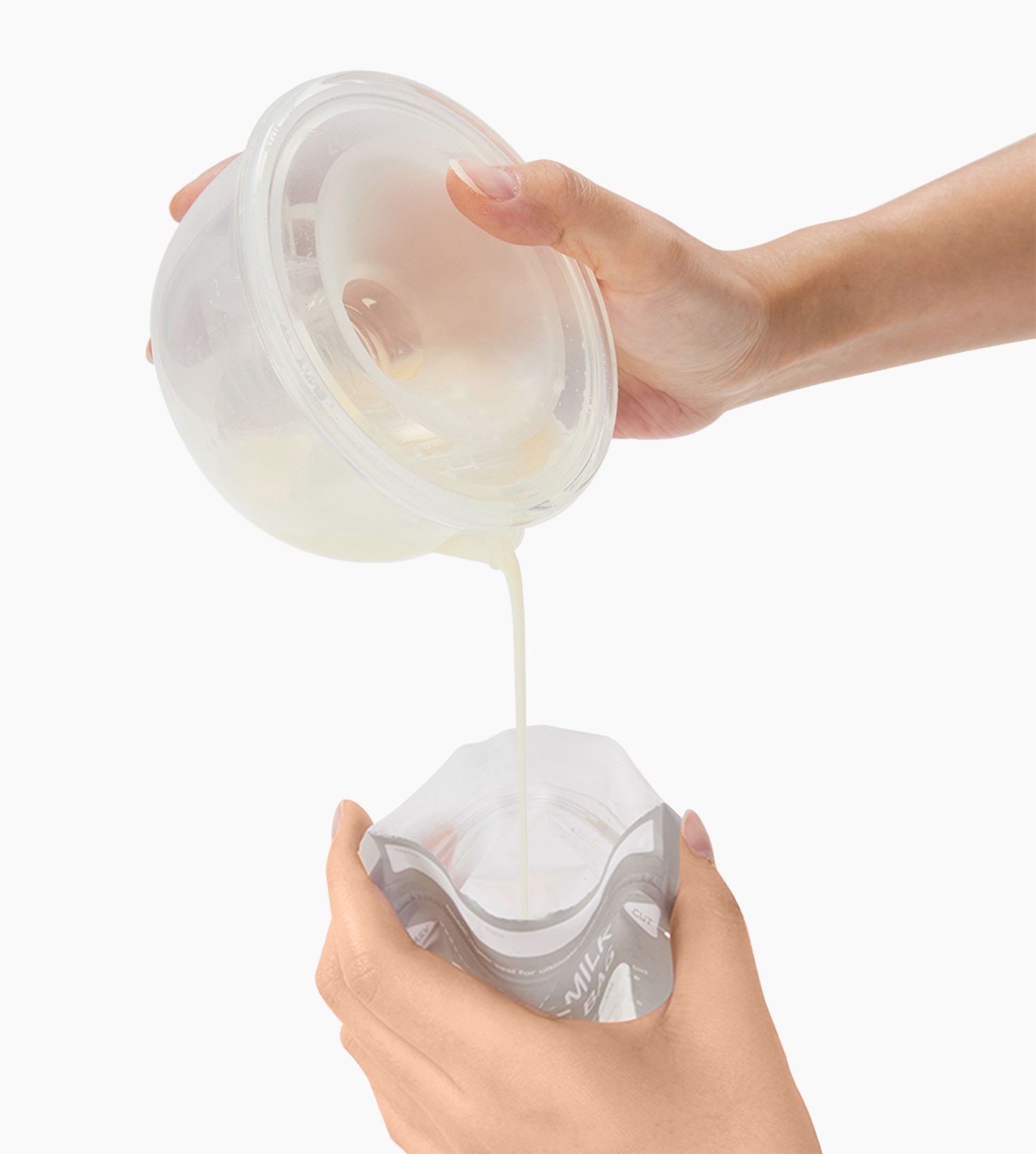 Pour expressed breast milk into the breast milk storage bag through the hole.
Usually breast pumps have to be held up to your breasts for a minimum of 30 mins, usually more.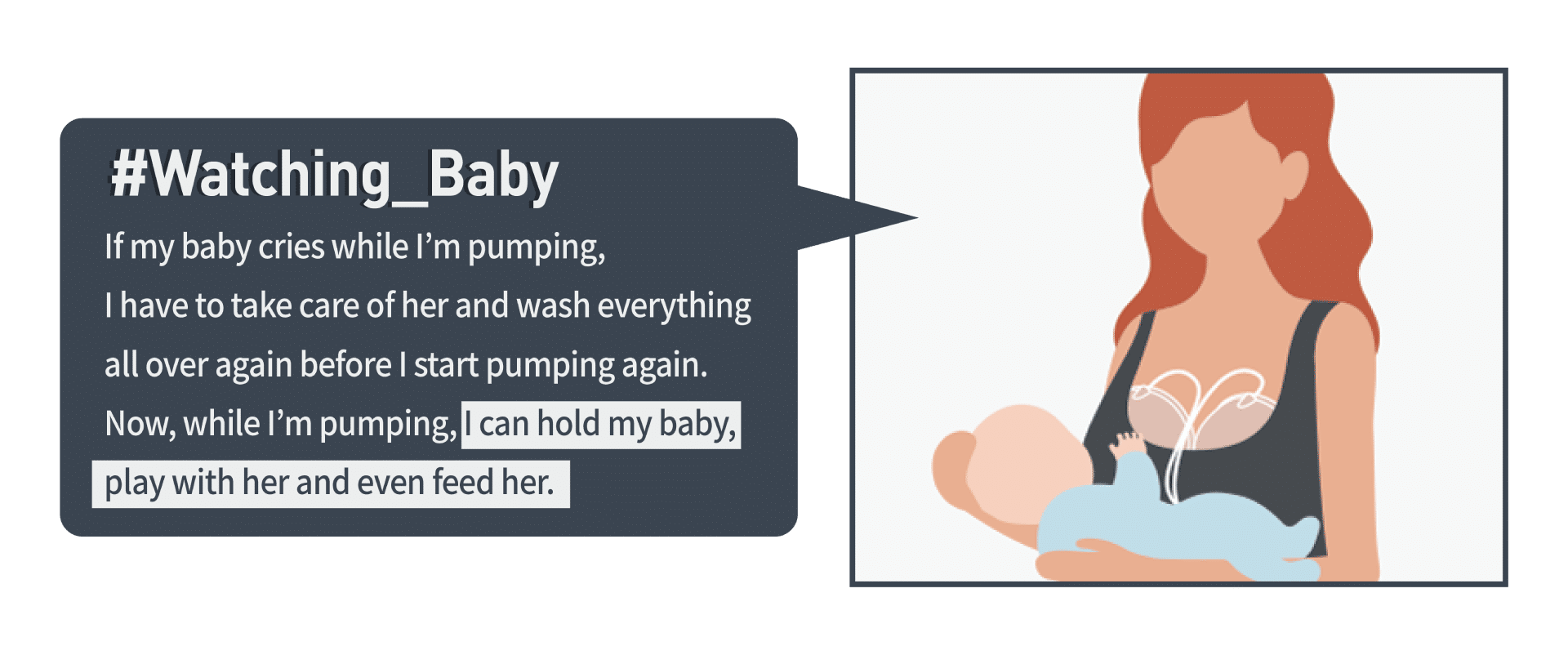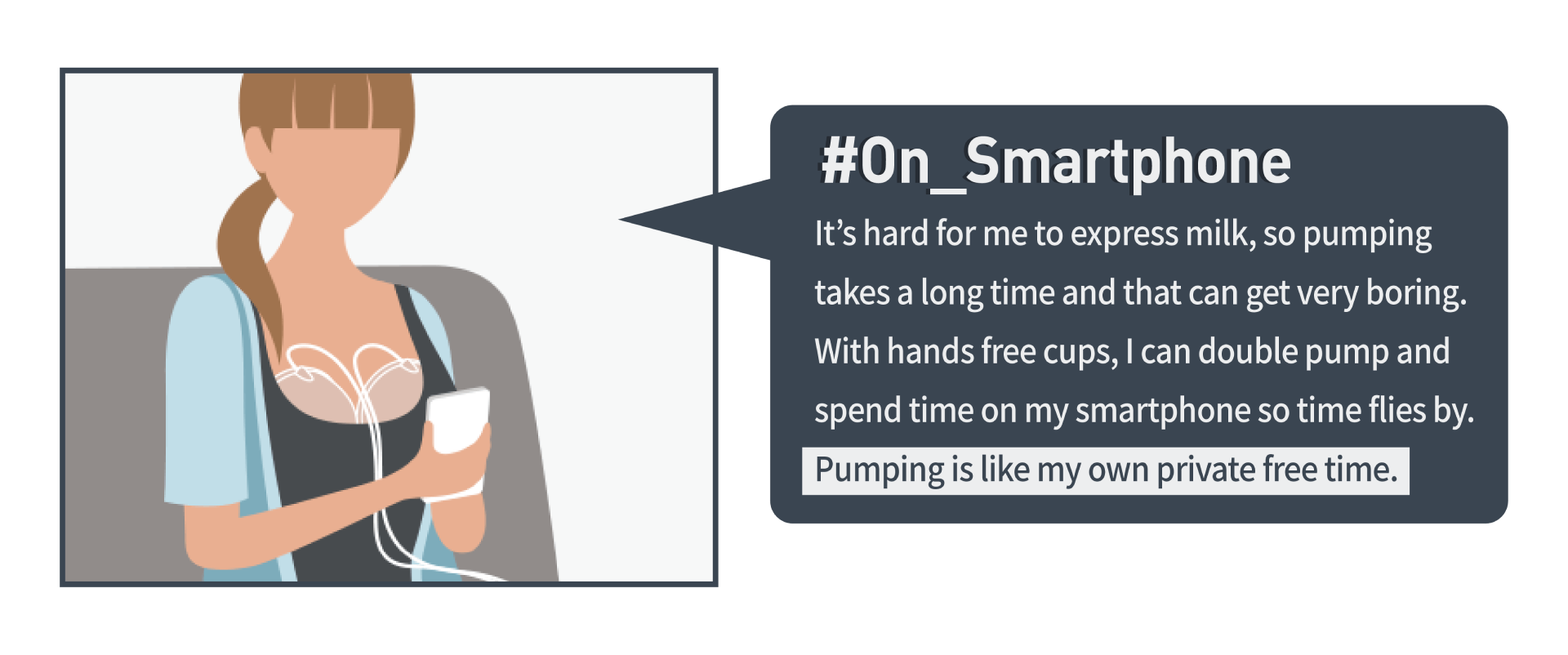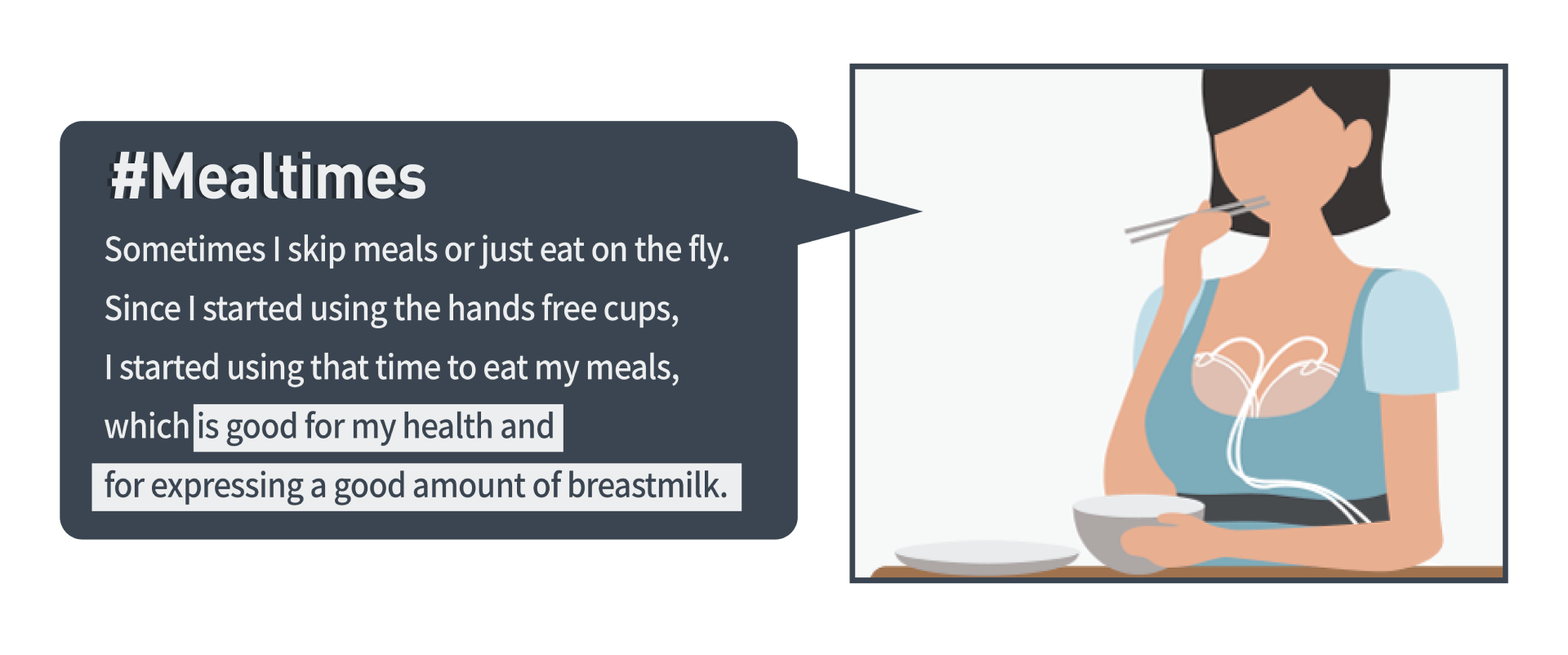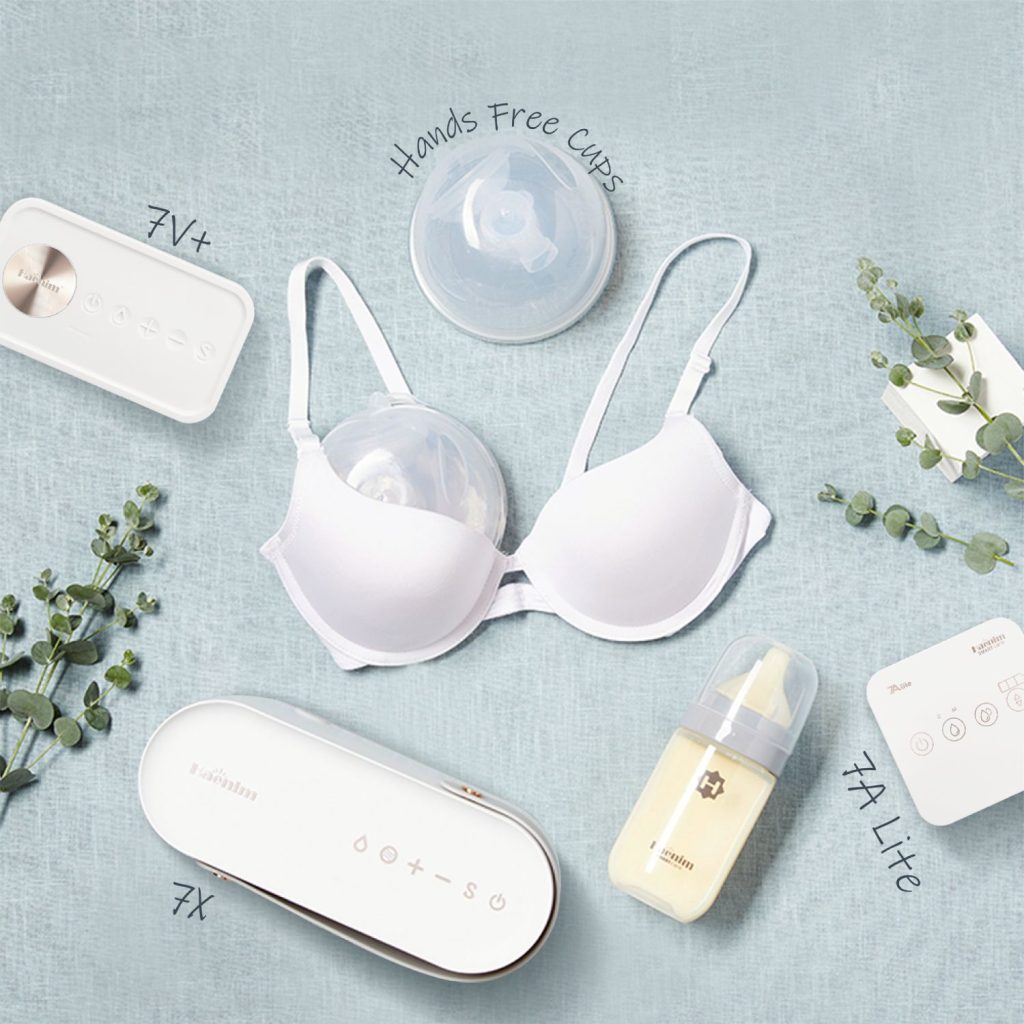 Just slip them under. Your hands will be completely free.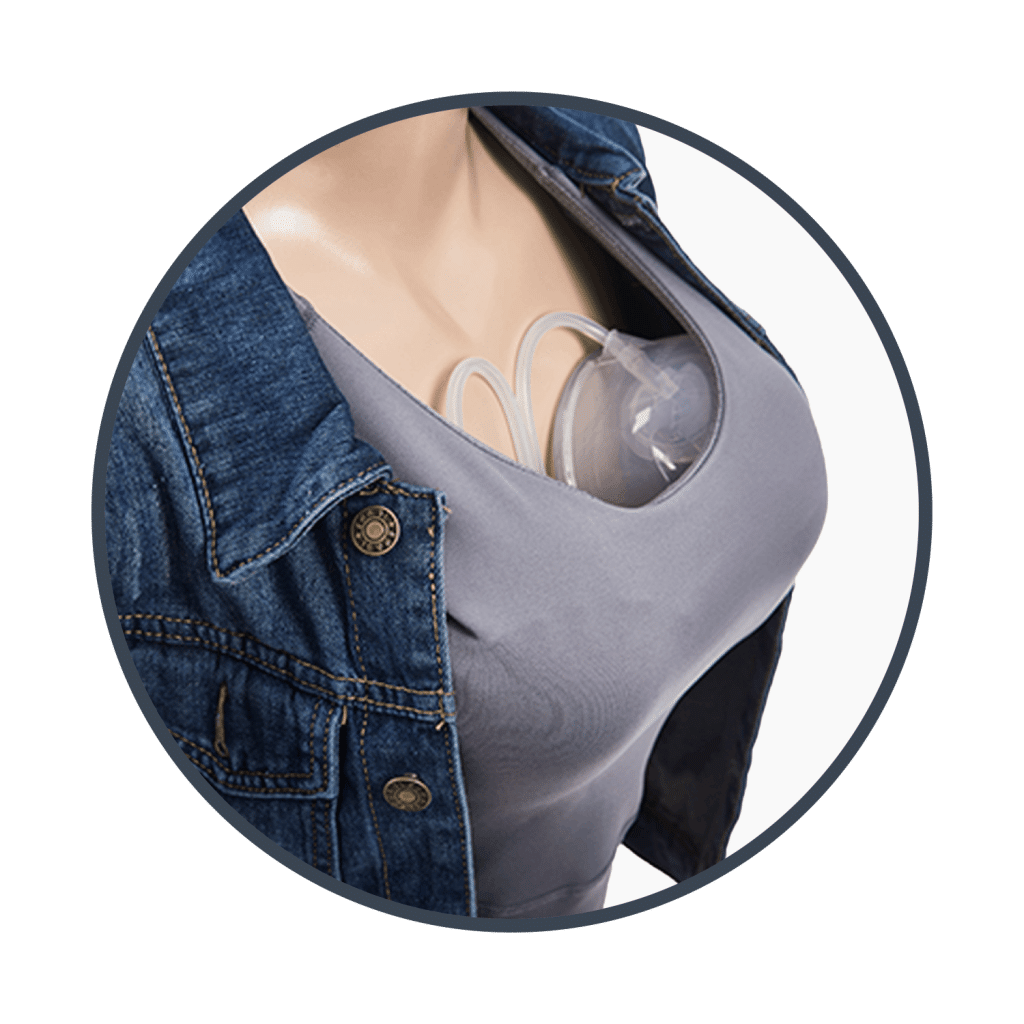 Instead of tight tops or extra padded bra tops, slip the cups under something that is a size bigger or has more elasticity
like a sports bra or bra tank top.
The tube inserts should face upward
and outside of your garment. The tube should not be bent or twisted.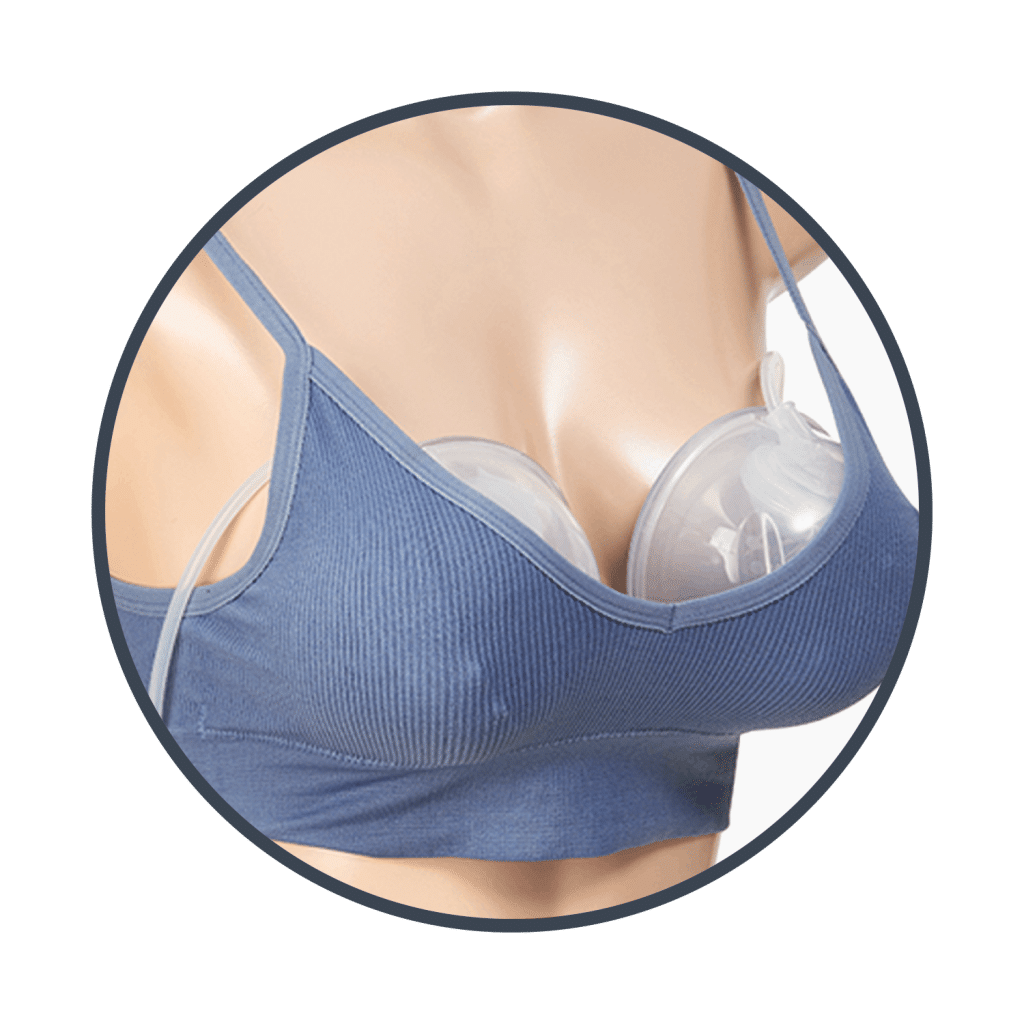 All Parts can be Washed & Sterilized
Keep haenim hands free cups extra hygienic by washing in boiling water or sterilizing in a UV Sterilizer.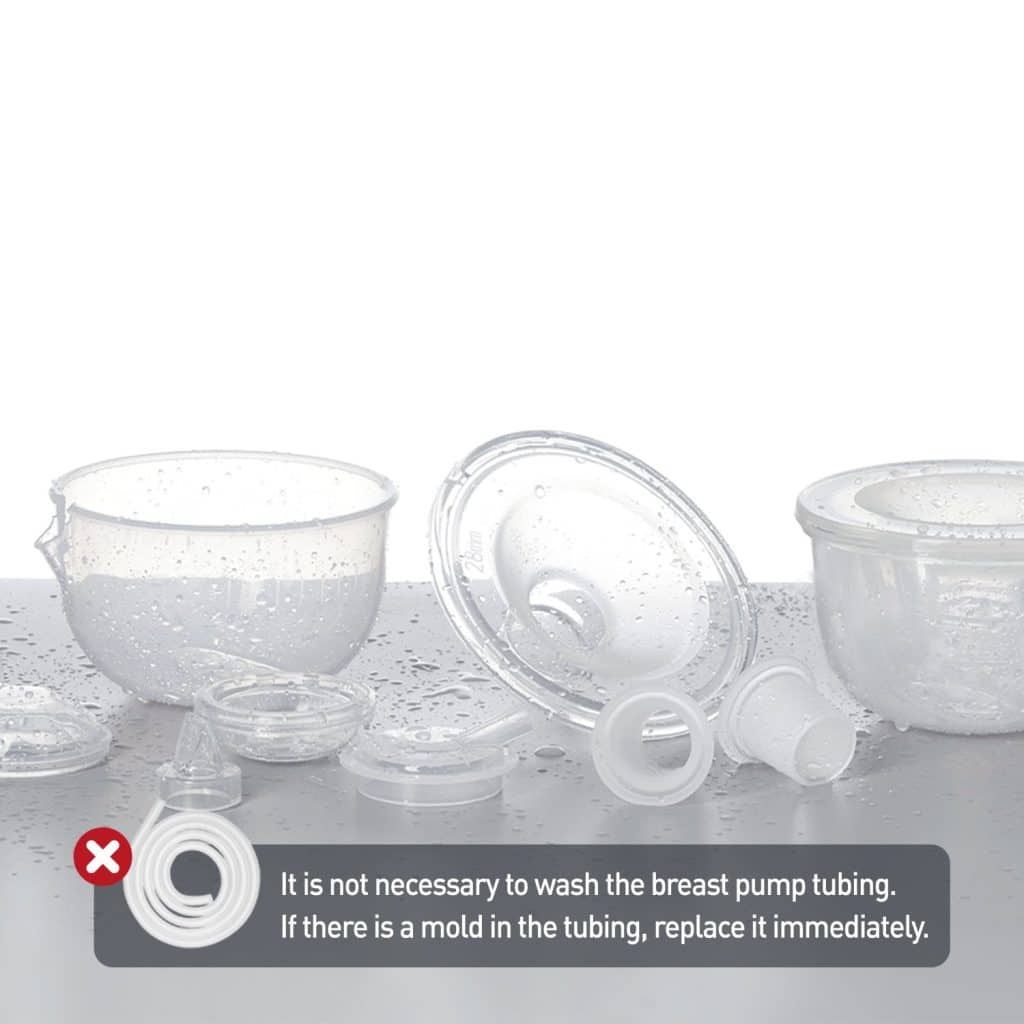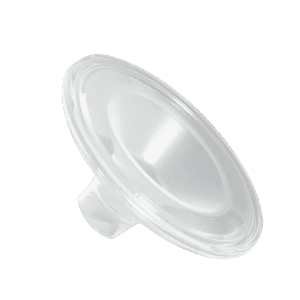 Silicone Funnel (28mm) x 2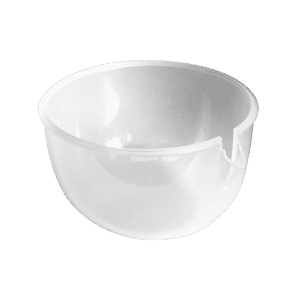 Body Cup (240ml / 8oz) x 2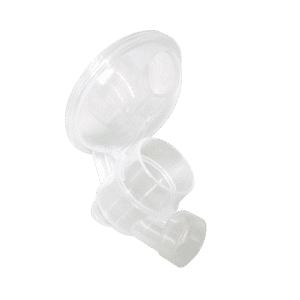 Pump Base x 2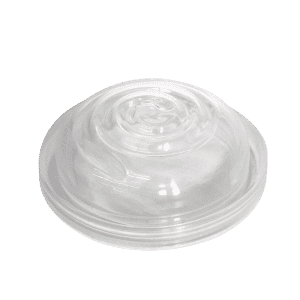 Diaphragm x 2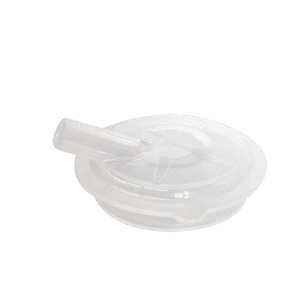 Diaphragm Cap x 2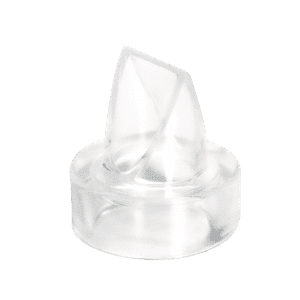 Silicone Valve x 4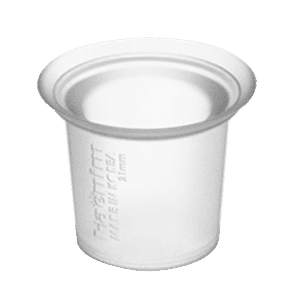 NexusFit™ Areola Shield (21mm) x2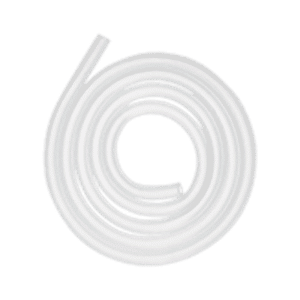 Tubing x 2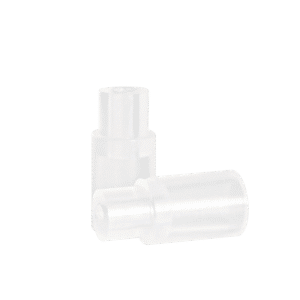 Tubing Adapter (for other pump model) x 2
SUITABLE
for all pumps too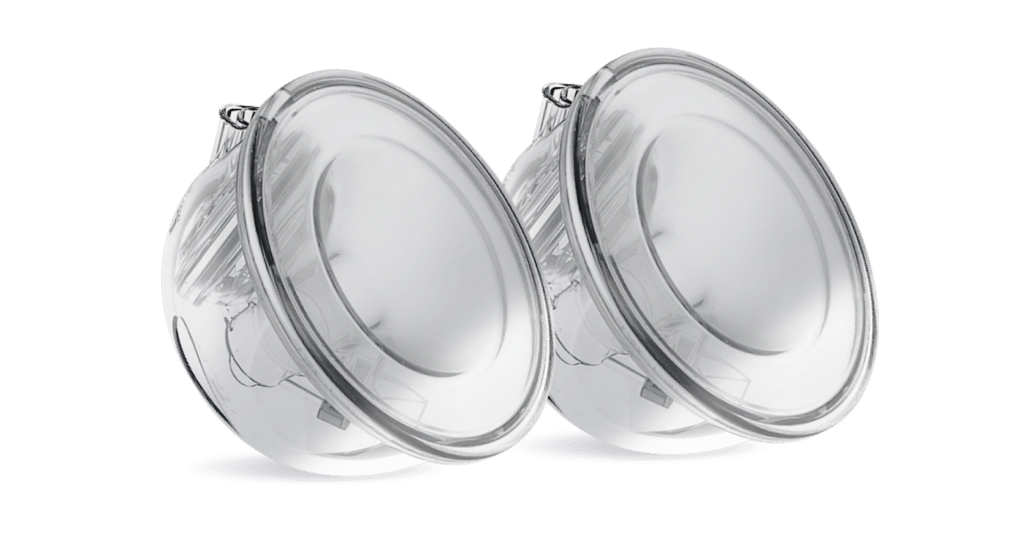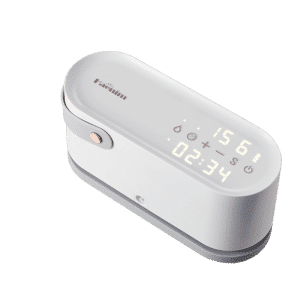 Haenim 7X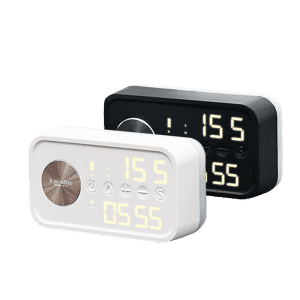 Haenim 7V+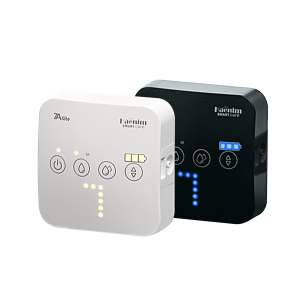 Haenim 7A / 7A Lite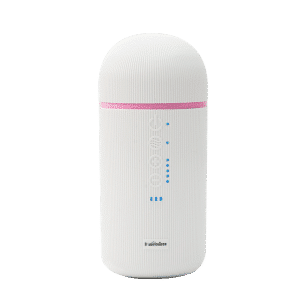 Haenim 7S
Super love this breast pump from Haenim, with compact and cute design. Can pump straight 2 bottles. Worth buying.

Siti Hajar

I am amazed with the product that it really helps me empty the breast and somehow it helps me to reduce breast sore. I am beyond thankful for your product.

I love how stylish it looks and its functionality got me hooked. Compact, heavy-duty and portable, this breast pump really ticks all the right boxes for me.

I've recently switched to HAENIM NexusFit™ 7V Portable Electric Breast Pump which I'd say is more silent, battery power saving and most importantly ergonomic design. Say yes to comfortable pumping sessions.

Maisarah A.Y

The pump is soooo good. The breast shield is major love. Highly recommended.

Dr. Erma