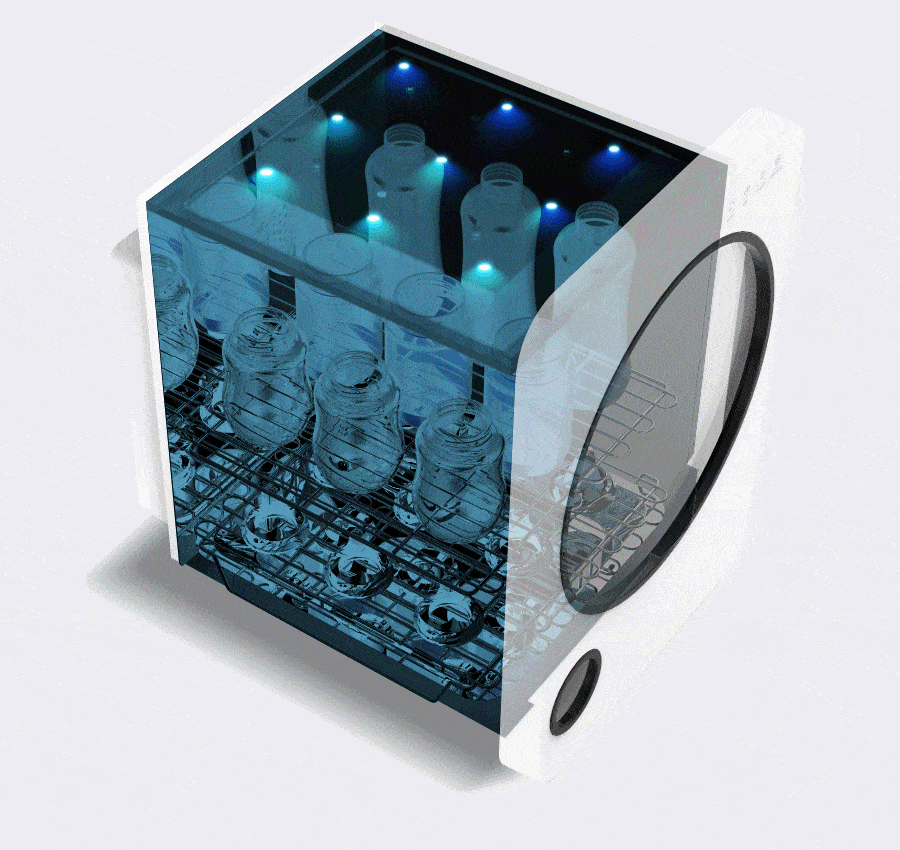 9 UV LEDs for Complete Sterilization
Using 9 Haenim UVC-LED for better disinfection capabilities
Best sterilizing power – 275nm
The first UV Sterilizer that is tested and scientifically proven to be effective in killing 99.9% Human Coronavirus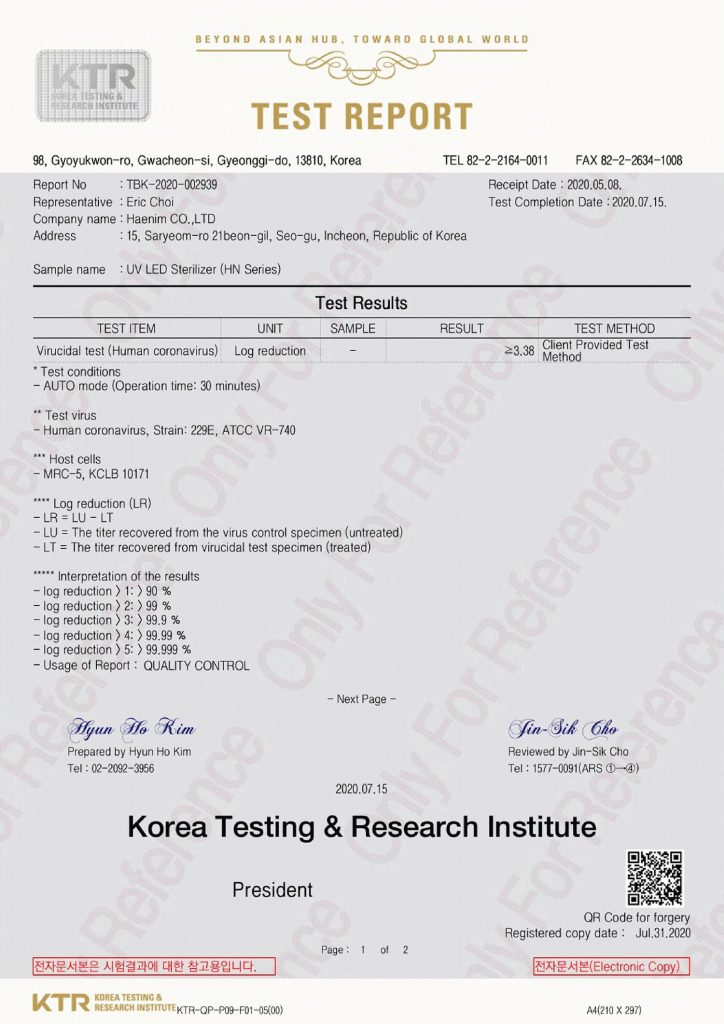 HUMAN CORONAVIRUS VIRUCIDAL TEST
Also, it is able to kill Influenza Virus, Norovirus and a broad spectrum of bacteria.
View all test reports
Drying & Sterilizing In One Touch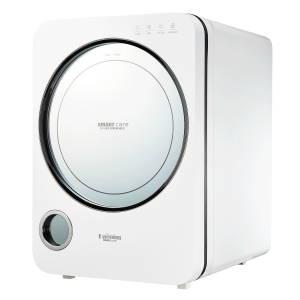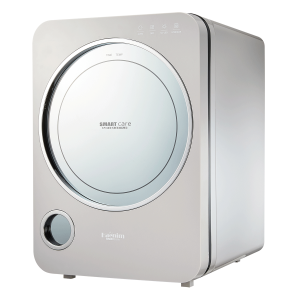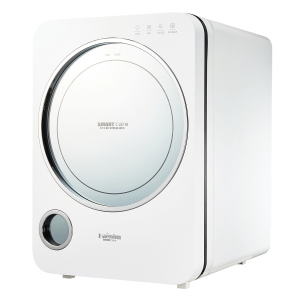 AUTO
(DRY + STERILIZE)
Transfer automatically between drying and sterilizing
3 cycles available
(30mins/50mins/70mins)

DRY
Drying and ventilation functions
3 cycles available
(30mins/50mins/70mins)

UV LED
(STERILIZE)
Perform sterilization function
2 cycles available
(10mins/20mins)

STORAGE
After initial cycle, 8-hour looping system kicks in! Every 1 hour, the system sterilizes and ventilates automatically

TURBO
(DRY + STERILIZE)
Extra strong drying function
3 cycles available
(30mins/50mins/70mins)
No more odours, no more lamp changing
Say goodbye to particular odour related to sterilization! Enjoy our long-lasting, high-performance UV LEDs, with 1,200,000 minutes lifespan.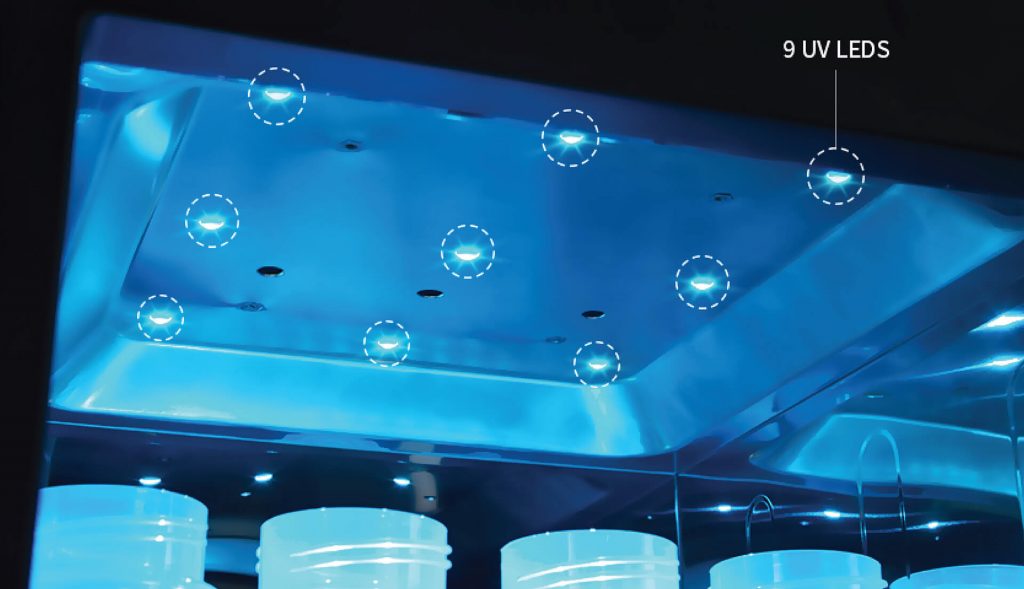 Protect your lifestyle with safe and convenient sterilization method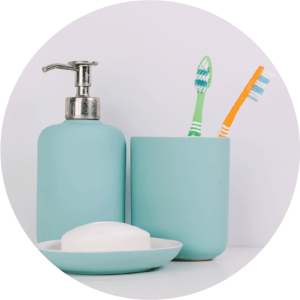 Toothbrush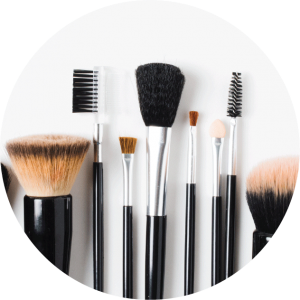 Makeup brushes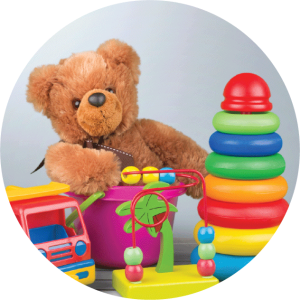 Toys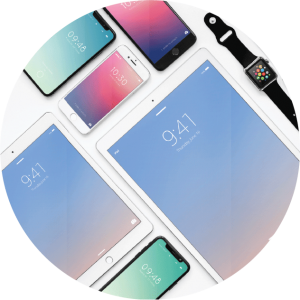 Gadgets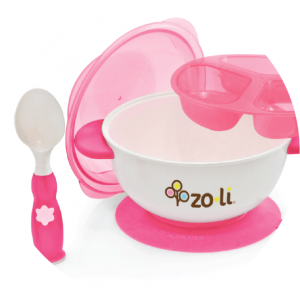 Feeding Set
Natural rubber and latex products are prohibited to sterilize using UV mode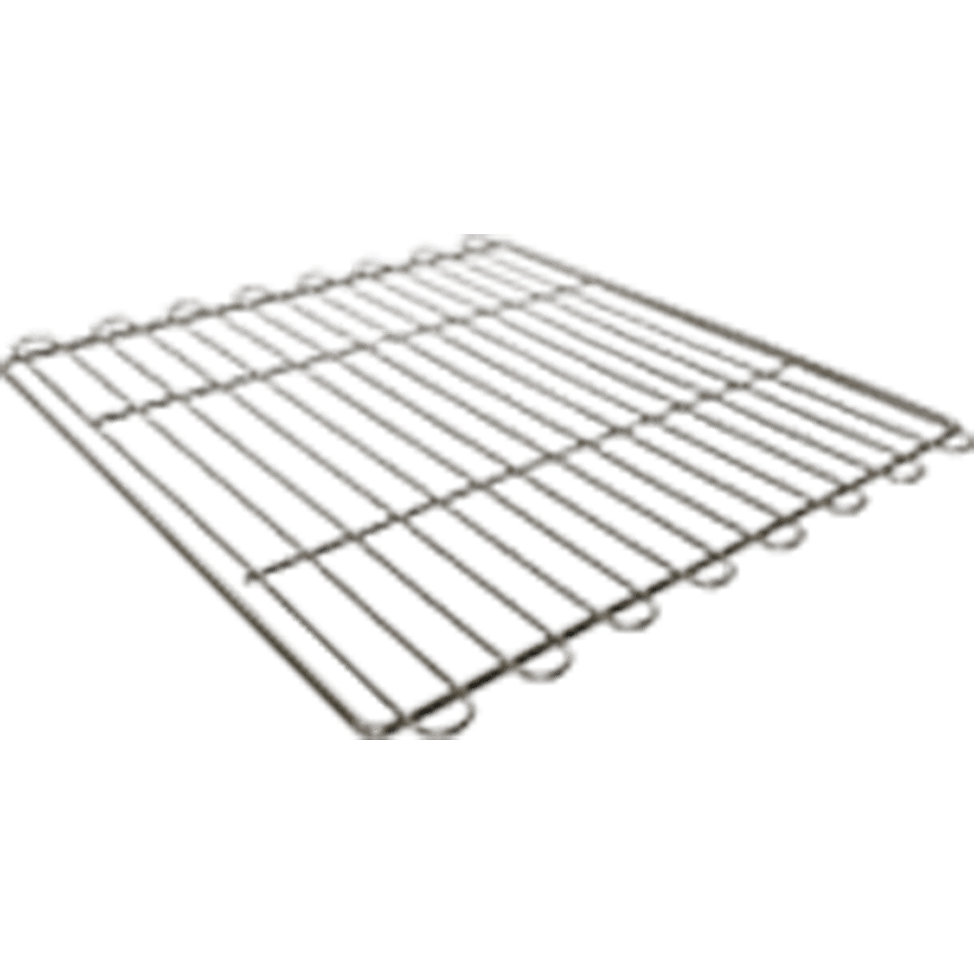 Stainless Steel Rack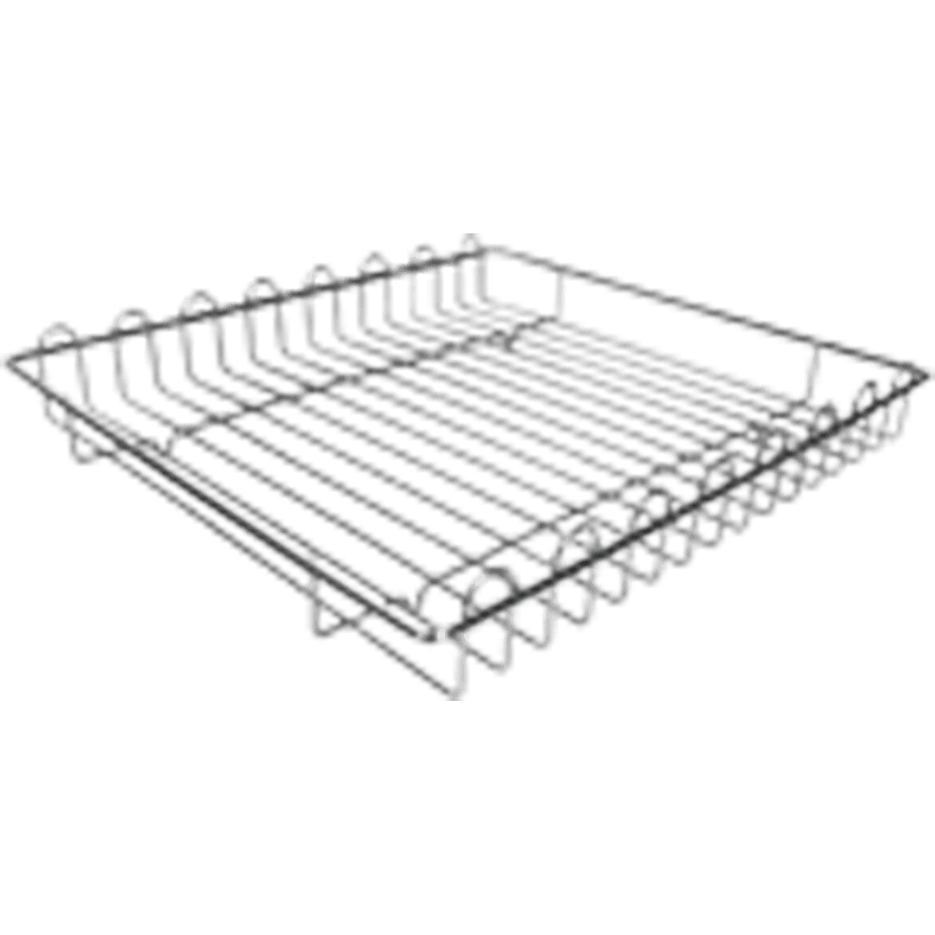 Stainless Steel Basket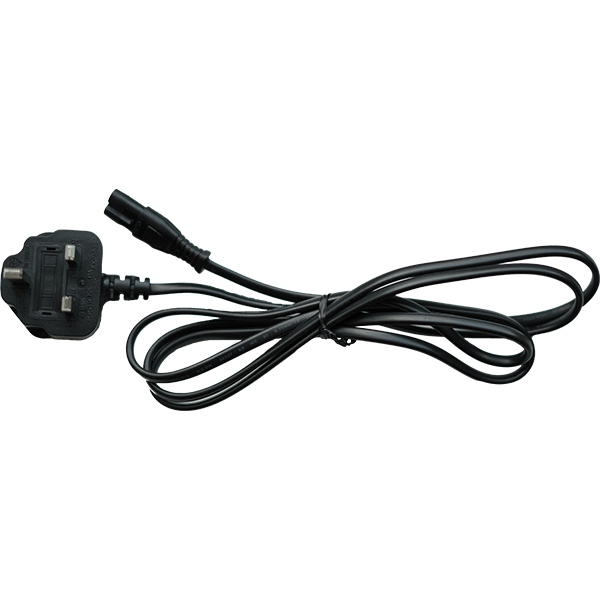 Main Power Cord
I would love to recommend the UV Sterilizer that I'm using now. super easy and convenient for me. I just wash and throw everything inside and let Haenim do the rest. Thanks to Haenim for this.

Greatest investment ever. Didn't regret a single time for getting the Haenim sterilizer. Have been a fan since my newborn. 15 months and still going strong! So spacious, reliable and durable. No more wet parts and bottles. Recommended a few of my friends and they too jump along on the wagon. Once you experience it, you will never turn back. Thank you Haenim for such awesome UV sterilizer and giving us and our beloved baby a peace of mind.

2017-2020. In love with Haenim UV sterilizer. It easy to use and my babies' bottles keep hygiene and safe from germs. Happy mommy. Thank you so much Haenim for making my home routine easy.

I LOVE LOVE LOVE my Haenim sterilizer. Really saves time on drying my items and saves me the trouble of where to keep the newly sterilized items.

I've been using Haenim dryer and multi sterilizer since my baby was born. It's really made my day easy. Not baby stuff that I can sterilize but my phone, key, wallet even my small handbag also I did sterilize with Haenim.